The decline of the AMA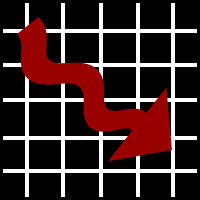 The American Motorcyclist Association has experienced a steady decline since 2007, losing 28 percent of its membership and losing nearly $4 million in the last three years alone. Despite these losses in members and money, AMA President and CEO Rob Dingman has been given pay raises and bonuses and record levels of compensation for the position.
How and why has this happened?
Let's start with some perspective and background. The AMA, which dates back to 1924, reached 150,000 members for the first time in 1988. As 2008 began, membership was at an all-time peak just above 300,000. So over that 20-year period, membership doubled.
In 2006, Rob Dingman was hired as president and CEO. He later described that 100% increase over 20 years as a time when membership "barely grew." In a meeting before the entire AMA staff in late 2007, when Dingman announced his "new vision" for the AMA, just weeks before membership hit an all-time high, Dingman said, "When we start doing things right, we'll see real membership growth."
In reality, Dingman set an impossible standard for himself. Since declaring a 100% increase over 20 years to be substandard, he has presided over a 28% decrease in just six years.
Now I can hear you saying: That's not fair, the economy crashed in 2008, so of course membership fell. And I agree. When I wrote an article for Motorcycle Consumer News in early 2009 about the AMA's future prospects, I outlined several economic and demographic trends that I believed would depress AMA membership for years to come and I asked Dingman how he planned to respond to those challenges. He dismissed them, saying, "Economic or demographic conditions notwithstanding, I expect the membership will continue to grow as a result of what we are doing today." Keep in mind that he said that after the 2008 financial crisis. Now, 84,000 fewer members later, it is clear that membership did not "continue to grow."
Dingman has come up with at least two explanations (that I have seen) for the decline in membership under his watch. First, he blamed a program in which Nationwide Insurance gave away AMA memberships to customers, which created what he called an artificial surge of 49,000 additional AMA members. Of course membership losses have now far exceeded 49,000.
The other defense Dingman has proposed is that AMA membership has declined less than motorcycle sales in the United States. The truth is that comparing AMA membership to sales of new motorcycles makes no sense. Most AMA members own more than one motorcycle, yet I don't know anybody who buys a second or third AMA membership to go with their second or third motorcycle. On the other side, I don't know anyone who drops his or her AMA membership in years they don't buy a new motorcycle. So new motorcycle sales and AMA membership are two statistics with little correlation. The number of potential AMA members is based not on how many new motorcycles are sold, but on the number of motorcyclists in the country. Success should be determined by how many of them see AMA membership as worth the dues. The answer is: fewer every year.
Despite the steady decline in membership since Dingman implemented his "new vision" and predicted membership "will continue to grow," in 2009 the AMA Board of Directors rewarded him with a retroactive pay raise and a $65,000 bonus. In 2010, he only got a $48,500 bonus but that still kept his total compensation above a quarter of a million dollars, according to federal tax filings. The most recent federal tax filing shows Dingman received total compensation of $236,125 for the tax year ending in 2012.
Meanwhile, the AMA has been losing money as steadily as it is losing members. According to the AMA's annual reports, the association's losses on operating activities (mainly income from dues minus operating expenses) were $3.1 million in fiscal year 2010, $1.6 million in 2011 and $1.8 million in 2012. After investment income and other items, net losses were $1.9 million for fiscal year 2010, $1.5 million for 2011 and $485,773 for 2012. In 2012, dues were increased from $39 a year to $49 a year.
All this raises the question of how the CEO of a membership organization can lose millions of dollars and 28% of the membership while predicting growth and still have a job.
There's a very simple explanation.
After the AMA Board of Directors hired Dingman, but before he began implementing his "new vision" and making changes, the AMA changed the rules for candidates who wanted to run for the board of directors. Previously, any AMA member could get signatures from 50 other members and appear on the ballot as a candidate in his or her region. Under the new rules, a candidate could not appear on the ballot unless an executive committee approved. Who was on the executive committee? The board chairman (until last year, Stan Simpson, a major supporter of Dingman), another board member and the CEO (Dingman). In other words, if Dingman and Simpson (two of the three votes) disagreed with you, your name would not even appear on the ballot for members to vote on.
This is not just theoretical. This rule was applied at least once to block a would-be candidate from Pennsylvania.
And that explains how Dingman got pay raises and bonuses despite predicting membership growth and delivering declining membership and financial losses instead. You'd get better pay at your job, too, if you could choose the people who set your pay and had the power to fire you.
Finally, a disclosure, for those who don't know me.
When I wrote about the AMA for Motorcycle Consumer News, Dingman responded in this interview with roadracingworld.com (owned by John Ulrich, one of the AMA board members who hired Dingman) by describing me a "disgruntled former employee."
Here's what I would say. Unlike most AMA employees, I was an AMA member before I became an employee, for nine years, to be exact. I didn't join the association because it gave me a paycheck. I joined because I cared about motorcycling. I later went to work for the AMA for the same reason. I resigned from the AMA staff in April of 2008 but I am still a dues-paying member. As of this writing, I have been a member almost 22 years and I was an employee for seven years.
So in my mind, the better description of me is a "disgruntled AMA member," but I'll let the reader decide.
Related Posts via Taxonomies
14 Responses to "The decline of the AMA"